NetEnt serves up a sweet treat for players with a new video slot: Milkshake XXXtreme
Milkshake XXXtreme, a fluffy new video slot from NetEnt, is loaded with velvety ice cream and shiny hard candies for guaranteed calorie-free pleasure.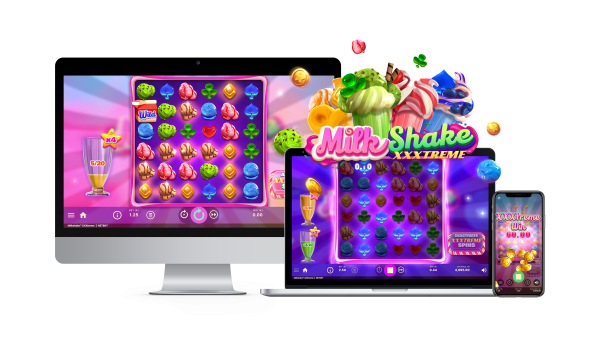 Beyond the standard payout benefits, the game's thrilling progressive twist could let players gain multipliers using scatter payouts.
One to four milkshake glasses will tip-toe beside the reels during each spin. When players match ice cream scoops and hard candies of the same hue, fuelled by the scatter pay system, glasses fill with milkshakes.
When a glass is completely filled, the linked Multiplier is added to the top of the reels, increasing potential wins at the end of the spin. Several Multipliers can stack up to 400x and will reset on the next spin.
Instead of Free Spins, the XXXtreme Spins Bonus adds a new level of excitement to this adorable little game. When players turn on this function, they have two alternatives to choose from: one providing two guaranteed glasses and one Wild on each spin, while the other summoning four glasses and two guaranteed Wilds on each spin.
In addition to the NetEnt unique Avalanche™ mechanics, the Booster Feature comes in two flavors to further delight players. The Booster Feature appears randomly and either replaces Multipliers with higher values or replaces one milkshake with a Rainbow Milkshake. As a milkshake transforms into a Rainbow Milkshake, its multipliers, and points remain intact; they can collect points from all distributed winners, regardless of color, to maximize their chances of potentially enhanced rewards.
Chief Executive Officer Europe at Evolution, Gionata La Torre, comments: "In NetEnt's brand new Milkshake XXXtreme, players can make wonderful milkshake creations enhanced by Multipliers and Color Booster. The Thrilling XXXtreme Spins feature, where the number of milkshake glasses grows to boost potential rewards further, brings excitement to the game. The team has done an outstanding job developing a sugary online video slot players will endlessly savor."