Blow me down! Popeye Slot Game Launches on Betsson
The official launch is planned for April 20th 2023.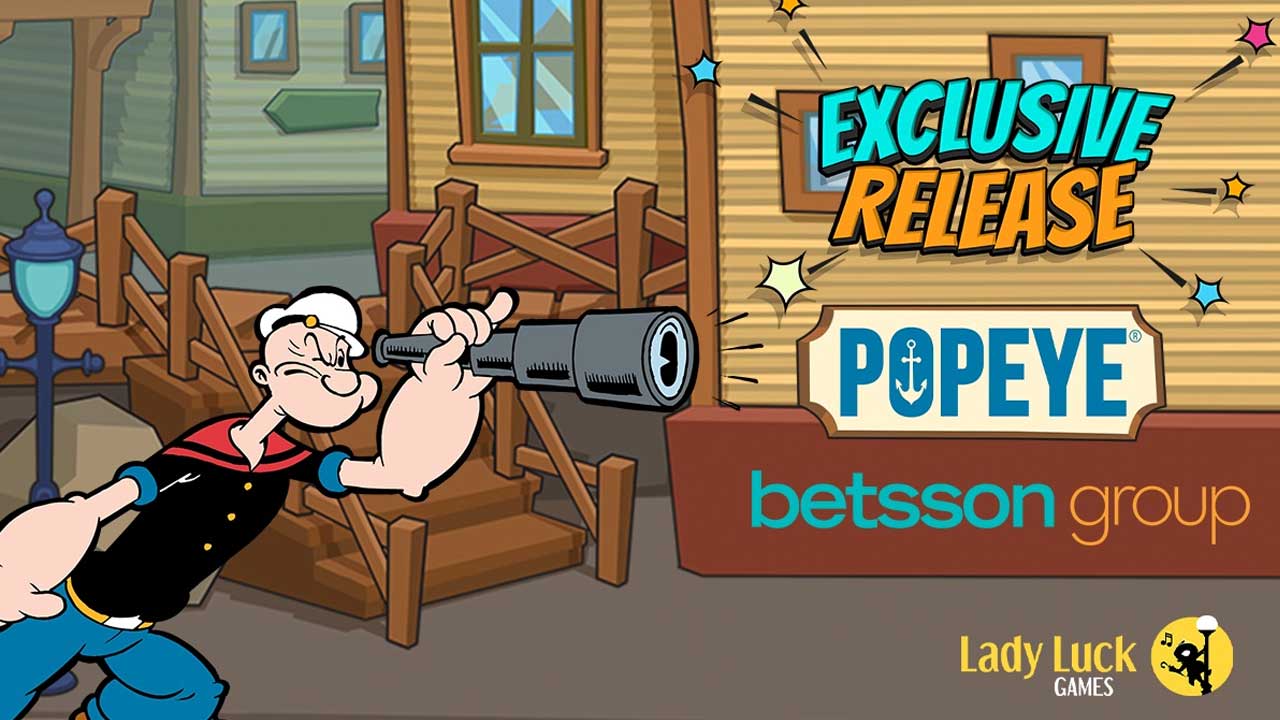 Lady Luck Games is proud to announce a series of exclusive regional releases of its highly anticipated Popeye slot game in collaboration with King Features Syndicate, on various leading gaming platforms. The official global launch is scheduled for 20th April 2023," said Mads Jørgensen, co-founder and CEO of Lady Luck Games.
The exclusive regional releases include partnerships with Danske Licens Spil for Danish players, Novibet catering to the Greek market, Tipobet365 for their global audience, White Hat Gaming for players in the UK, and Betsson.
"We are excited to bring our captivating and immersive Popeye slot game to a global audience through these exclusive regional launches with leading brands in the industry. We believe that our engaging gaming experience, combined with the strong market presence of these leading platforms, will be a winning combination for players worldwide," Jørgensen added.
The Popeye slot game features engaging graphics, exciting features, and an immersive gaming experience that brings the iconic spinach-loving sailor and his friends to life. Players can join Popeye on his adventures as they spin the reels and try their luck for big wins.
"These exclusive regional releases mark significant milestones in Lady Luck Games' growth strategy, paving the way for the upcoming global launch on 20th April 2023. The company remains dedicated to bringing quality games to players worldwide and will continue to partner with industry leaders to achieve this goal," Jørgensen concluded.